Junior Squash Pathway
SQUASH+ through it's squash player pathway programme has seen the development of junior players from beginners to fully capped international juniors.  The SQUASH + 1.2.3 Programme allows pupils to transition through the fundamentals of the game building all the key skills to see them transition into the SQUASH+ Academy Programme.
SQUASH+ 1.2.3 Programme
This SQUASH+ 1.2.3. pathway will be the starting point for most of our young aspiring junior squash players.  It is open to all young performers, each level will have a mid week session and weekend session so hopefully everyone can attend either 1 or both.  All sessions will be paid for termly but everyone will be entitled to a free taster session if they have never attended before.   Please have a look at the programme below and if you wish to book onto a course or your free taster session please contact Peter Billson on [email protected].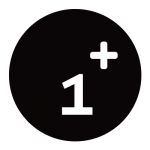 INTRODUCTORY / BEGINNER / IMPROVER 5 to 9 years old.*
This level is all about introducing the FUNdamentals of movement and sport in a fun squash environment.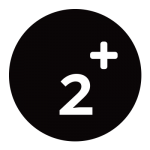 IMPROVER / INTERMEDIATE 9 to 12 years old*
This level is focused on starting to lay the foundations of the game, learning all the required skills and how to implement them into a game structure.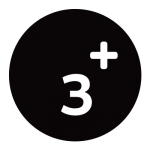 INTERMEDIATE / TALENT 12 to 16 years old*
Once the young performer reaches the SQUASH+ level 3 they have a good grasp of all the basic skills and how to execute them in a game situation.  These skills will be honed throughout this level whilst adding the final more difficult skills.  A focus will also be paid to the tactical aspects of the game and development as a match player.
*Please note the ages are a rough guide, it will be at the discretion of the coaching staff which level your son/daughter should be in.
FOR MORE INFORMATION ABOUT JUNIOR SQUASH PLEASE CONTACT PETER BILLSON.
EMAIL: [email protected]
PHONE: 07766824499